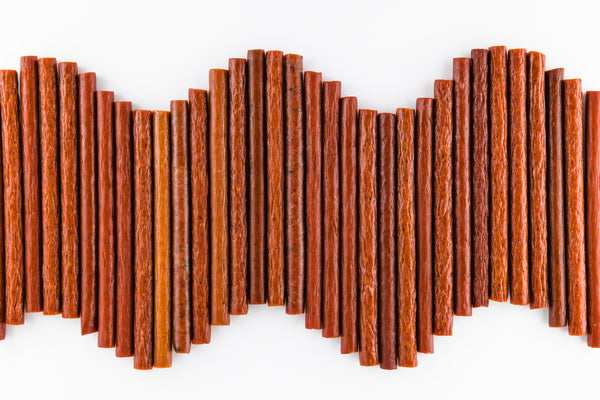 WE KNOW PROTEIN.
Creating high protein, delicious tasting meat snacks is what we do. It's been our life's work since Jim and Kae Hankes started the family business in 1977.  Thrushwood Farms specializes in providing fresh, all-natural protein snacks that leave you wanting more.
Thrushwood Farms tasty meat snack sticks started along the interstates of the Midwest when Doug Hankes was traveling for livestock judging contests and sports activities. After tasting many mediocre snack sticks that left a greasy, gritty taste in his mouth, a determination for quality, lean protein snacks began to take shape.
With the fortitude to keep trying after many test batches of product did not meet the high standards he had set; we believe our line-up of meat sticks are the perfect portable protein snack We have created a selection of meat snacks made with lean protein, flavorful seasonings, and fresh, simple ingredients. No matter if you like sweet, savory, or spicy we have a snack stick that makes the perfect treat. Whether you need an afternoon pick-me-up, a post-workout reward or a jump start to the morning, we have you covered.